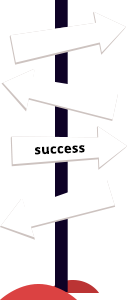 Every story starts at the beginning — where we are. In today's business world, that means a whole new array of unprecedented challenges and pressures.
Global competition. Technological disruption. Accelerating deadlines. Acquiring and retaining skilled talent.
Unpredictable social changes. And much more. Business today is at a crossroads. And the first step in any story is to identify accurately what we're dealing with.